Lots of detail here, including a statement from SNC stating that their contract with Virgin Galactic ended early this year, thus they had no involvement in the crash. I think this is an appropriate response on SNC's part — they definitely don't want their investors getting jittery over nothing.
NBC has pictures of the flight and the anomaly: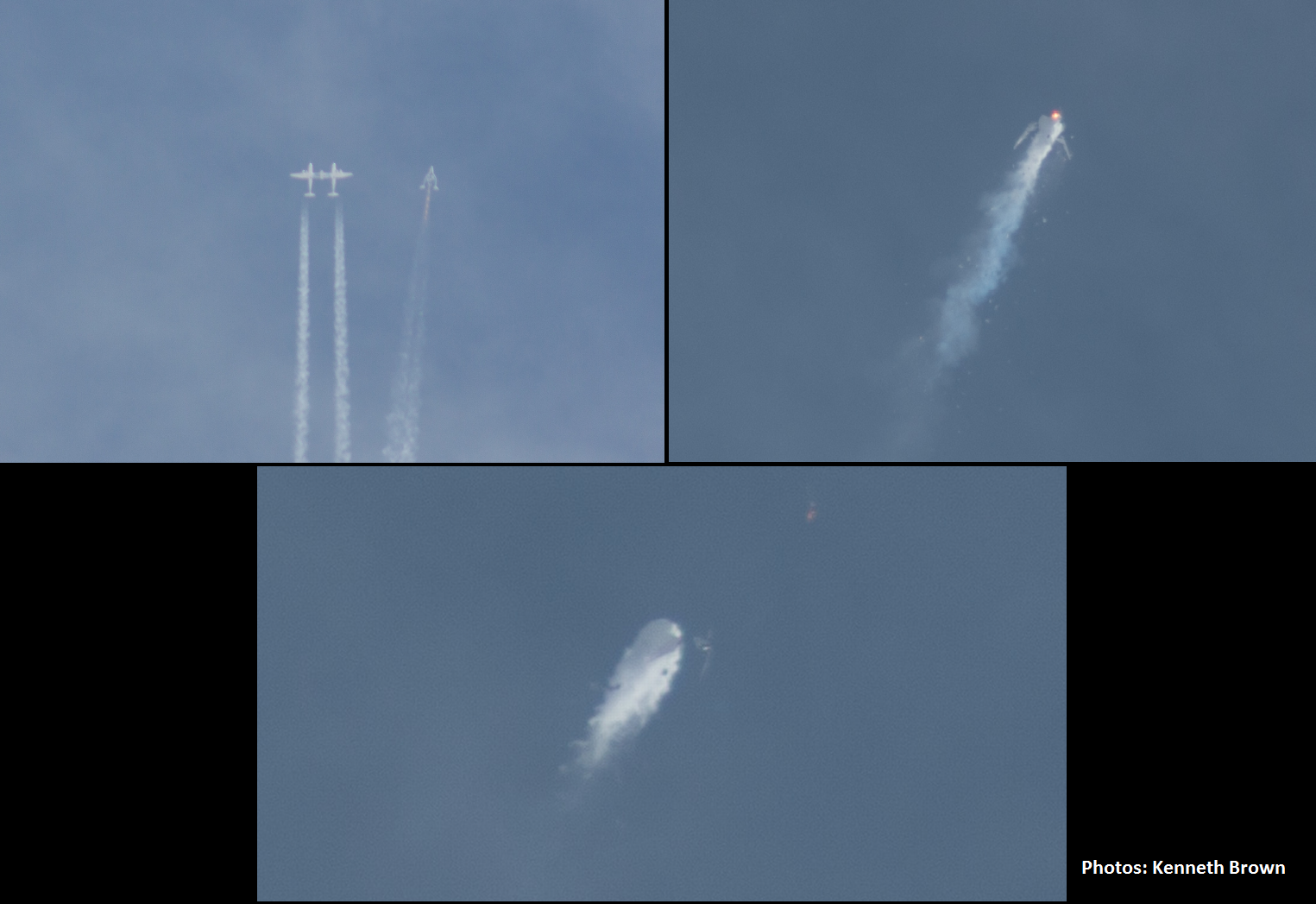 The dead pilot was found with the wreckage. No new word on the other pilot who ejected but was seriously injured.