It separated from Rosetta at about 0035 Pacific time. It's going to take about 7 hours to land, so we should find out about its landing in about an hour from now.
Update:
Philae landed at 8:03 am Pacific time.
Here's a picture from Rosetta of Philae as it departs: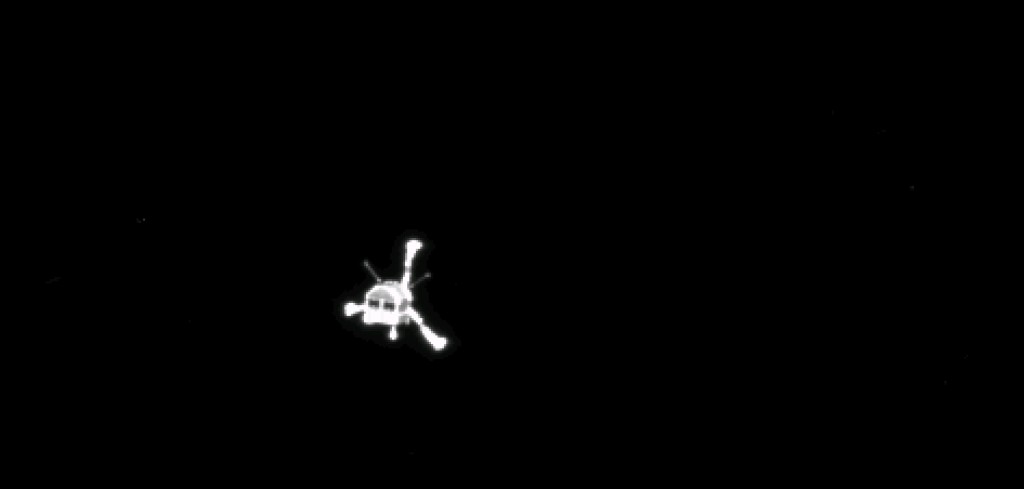 Still awaiting the first images from Philae from 67/Churyumov-Gerasimenko.