As reported on the Rosetta blog…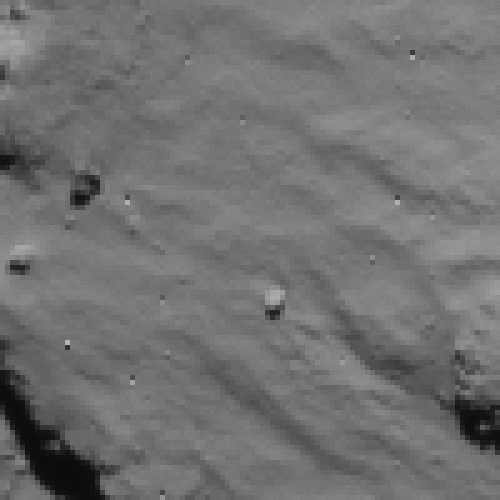 Now if they can just figure out where the darn thing went!
Update: Here's a clue:

I just found this here.
You can see Philae as it approaches its landing spot (traveling Northeast, and then looks like it bounced East from its initial landing point. They still haven't pinpointed its location, but no doubt they'll be able to soon.