Elon Musk announces hypersonic grid fins to stabilize Falcon-9 during re-entry.
each fin can be operated individually. The fins will collapse for liftoff, as to avoid creating drag. They're called 'x-wing config' for the shape they make jetting out in four separate directions.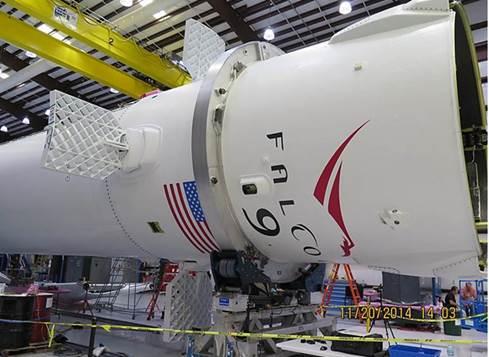 Consider myself underwhelmed. If you're going to invoke "X-wing", it better be pretty freakin' awesome.
Since I'm in a good mood…and we're talking X-wings…I present to you the best,most compelling 12 minutes of video ever to play on the silver screen:

This video presents the original Star Wars next to the remake. I was surprised at how little the battle sequence had changed — the original still stands up well. Say what you will about George Lucas, the man could make a space battle.
Elon Musk also announced the drone landing platform. It can hold its position to within 3′ even in heavy seas.