Though November provided a small uptick.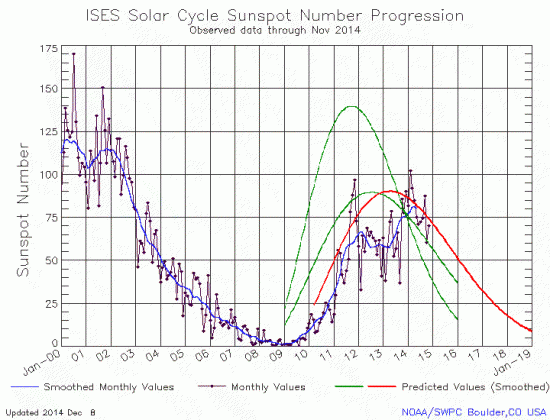 The graph above has been modified to show the predictions of the solar science community. The green curves show the community's two original predictions from April 2007, with half the scientists predicting a very strong maximum and half predicting a weak one. The red curve is their revised May 2009 prediction.
It looks like it's tracking pretty well between the weak 2007 and 2009 curves, which may mean no solar activity around 2018 or 2019. As noted previously, low solar activity corresponds to higher cosmic radiation in deep space. Something to keep an eye on as we talk about missions to the Moon or Mars.