The two most asked questions of the Rosetta mission team are:
Where is Philae?
When will it wake up?
They continue to search in the "landing strip" area: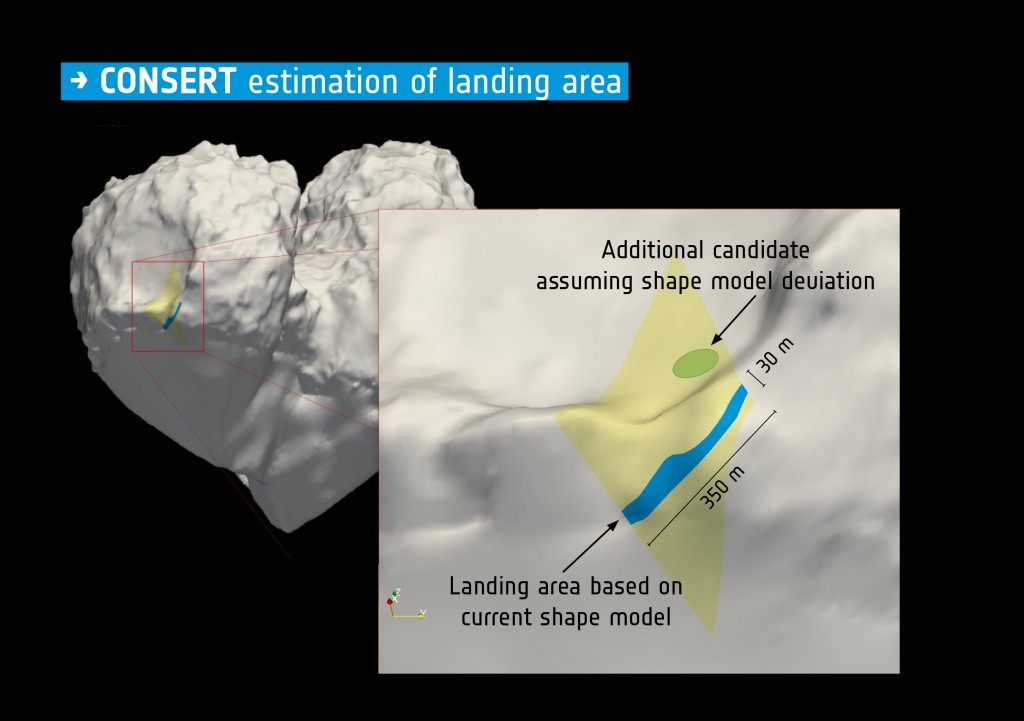 but dedicated searches in that area have still turned up nada.
Rosetta's mission now requires it to orbit further from the comet, so finding Philae is going to be much more difficult. Here's the view from Rosetta's current orbit: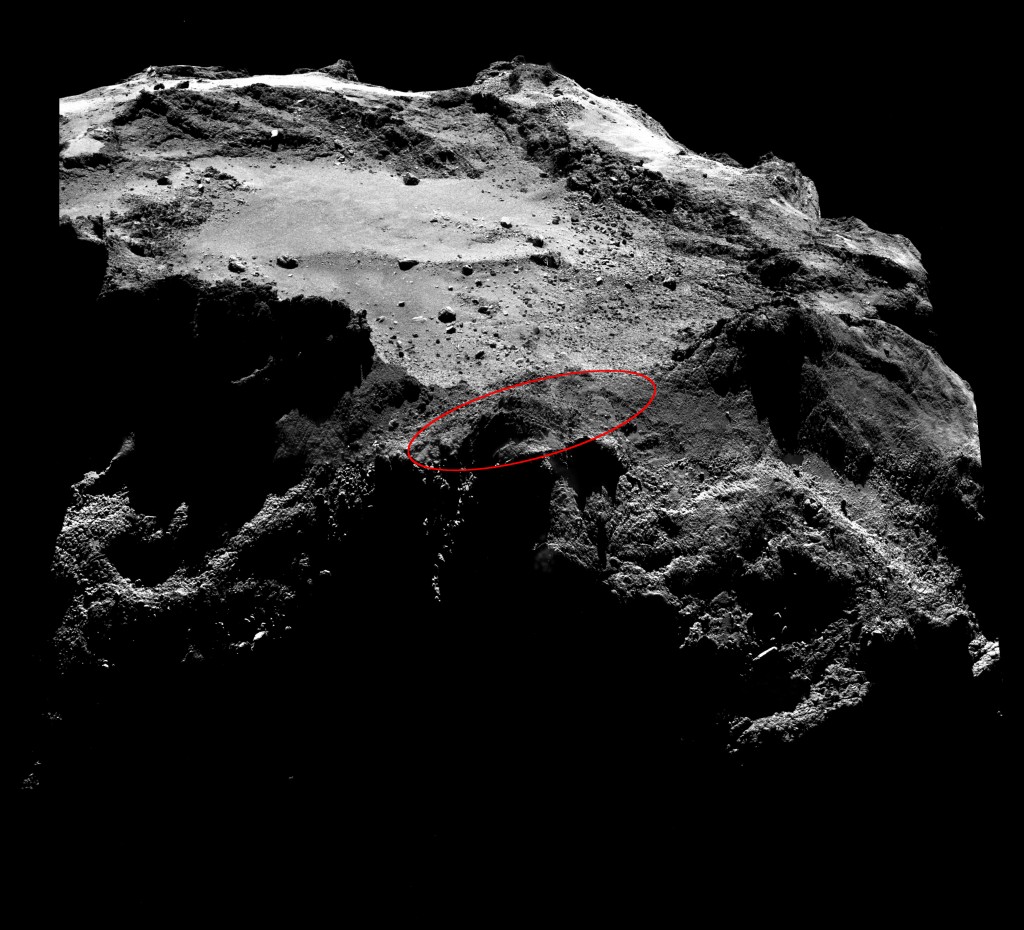 As for the process of wake up, and assuming Philae survived the low temperatures in its new residence, the earliest that the lander team expect it to be warm enough to boot up is in late March. But it will likely be May or June before there is enough solar illumination to use its transmitter, and to re-establish a communications link with Rosetta – the lander needs about 17 Watts to wake up and say "hello".
I still maintain that they're looking in the wrong place. And if they ever render a 3D model that I can actually use, I'll show you the exact spot where I think Philae is.
Sigh…maybe I'll have to CAD my own…in my copious free time…looks like I'll have to cut back on my soaps and my bon-bon eating….