They won AFRL's Space Vehicles Directorate University Nanosat Program competition.
1st place – Missouri University of Science and Technology
2nd place – University of Colorado at Boulder
3rd place – Georgia Institute of Technology
4th place – Taylor University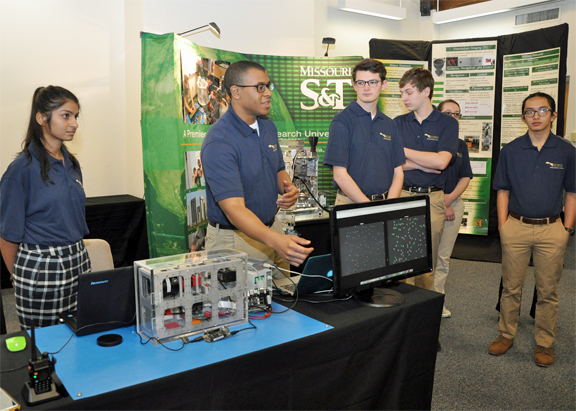 Each school wins $110K to finish preparing their satellites for launch.
Here's MST's M-SAT description:
Determine physical characteristics of an Uncooperative Residential Space Object (URSO) by utilizing visible light and infrared images. Estimate and track the trajectory of an URSO. Perform visual-based proximity operations to characterize the physical structure of an URSO.
What the heck is an URSO? Is that like a space habitat that goes dark? Or a tumbling satellite? The only references to an URSO on the web seem to be articles about the winners of the contest. Curious…