Rosetta Spacecraft Sees Its Shadow on a Comet during close fly-by on 14 Feb.
Rosetta was only 3.7 miles above the comet surface.
The Rosetta spacecraft measures about 6.6 feet by 105 feet (2 by 32 meters) with its large solar arrays extended. But the probe's shadow on the comet's surface is considerably larger, about 66 feet by 164 feet (20 by 50 m), as a result of the "penumbra effect."
Alas, during the flyby, it was not near the projected Philae final landing spot: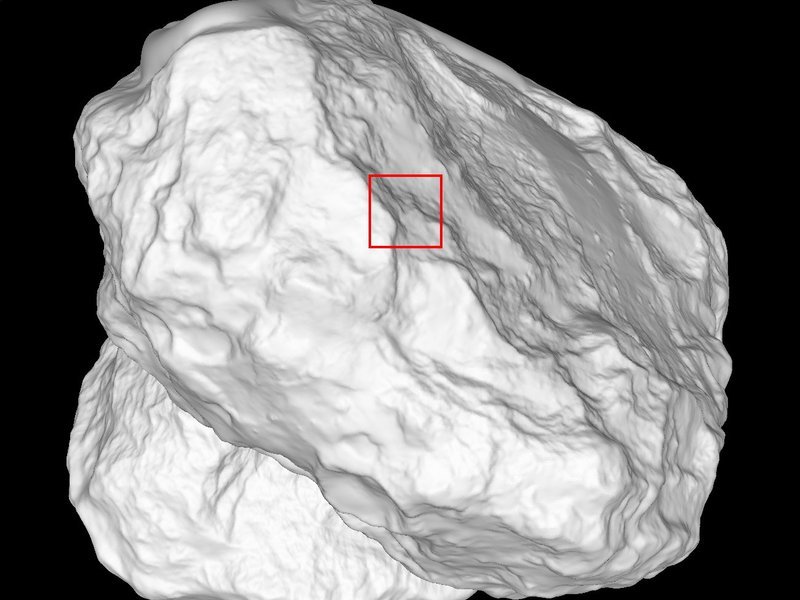 That's the bottom of the "duck" of 67P/Churyumov-Gerasimenko, or Battlestar Gerasimenko, as one of our readers suggested.