A FeatherCraft In Their Cap… SST-US, Aerojet Rocketdyne + NanoRacks Combine Forces For New Satellite Platform.
FeatherCraft is a 100 kg satellite, capable of supporting 45 kg payloads and 50 watts of power, that can launch from NanoRacks' Kaber deployment system aboard the ISS. It uses Aerojet Rocketdyne's electronic propulsion system so that it can be safely handled onboard the space station.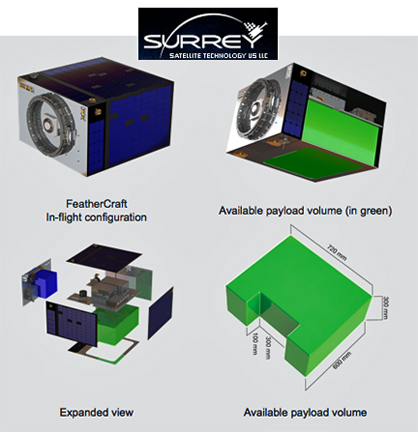 You can do an awful lot of cool things with 4 cubic feet of room for payload. Very, very interesting…
Here's the FeatherCraft web page for more details.