So said my pastor this weekend, and it seems to be an appropriate post title for this: Espresso Coffee Conquers Space. On 3 May at 1244 GMT (appropriately, 0544 Pacific time), the first expresso was drunk aboard the ISS. Truly, a historic milestone in space exploration.
Therefore, Samantha Cristoforetti becomes not only the first Italian woman in space, but also the first astronaut in history to drink authentic Italian espresso coffee in orbit. The ISSpresso project is an initiative by Argotec and Lavazza in a public/private sector partnership with the Italian Space Agency (ASI).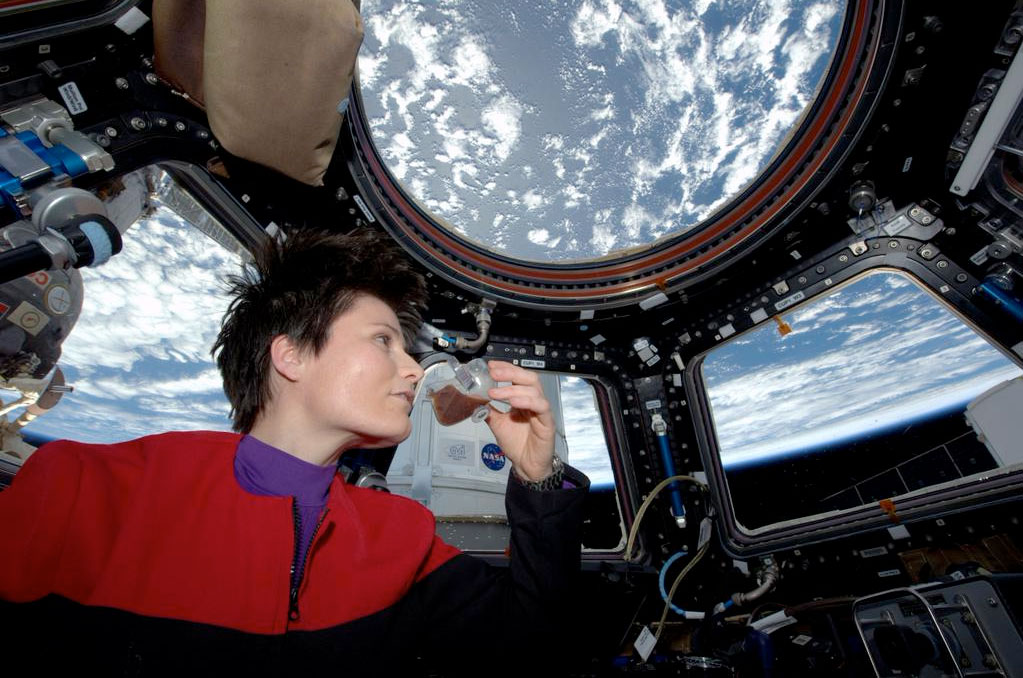 Wait…why is she wearing a Starfleet security uniform? NOT RED, Samantha! NOT RED!!
I'm not a huge coffee drinker, but given that I spent every morning during my vacation to Italy (Florence, then Rome) sipping on expresso, I can appreciate the significance to Astronaut Cristoforetti.