Finding caves on Mars. Interesting…VERY interesting!
The bottom line: Locating these pits also helps locate Mars' prime real estate for human colonization. They not only provide quick and easy havens for construction, their location in the same area where glaciers and underground ice is expected to exist makes surviving there far easier.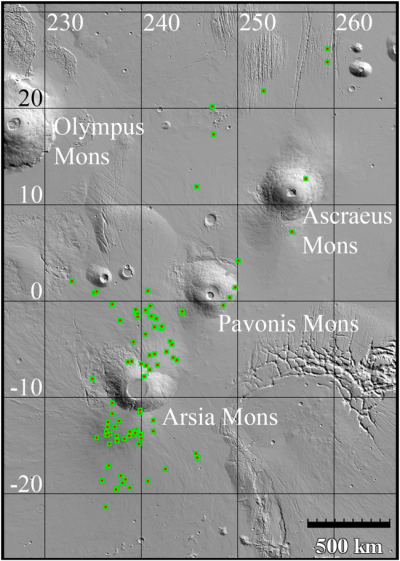 These are the three big volcanoes near Mars' equator at 120W

Which would be prime real estate for a shuttle service to an orbital station in geosynchronous orbit there…just sayin'. Oh wait…Click here to download the first 5 chapters for free!