Wildfire Monitoring, Space-Based Sensors To Circle The Globe. 200 small sats with no more than a 15 minute latency between fire detection via IR sensor payload and reporting? And a 1 minute low-res image time turnaround once a fire has been detected? Sounds like FireSat will have a crosslink architecture of some kind.
I can think of a whole bunch of other applications if one had near-real-time infrared coverage of the surface of Earth, too, but I won't share them right now…for various reasons.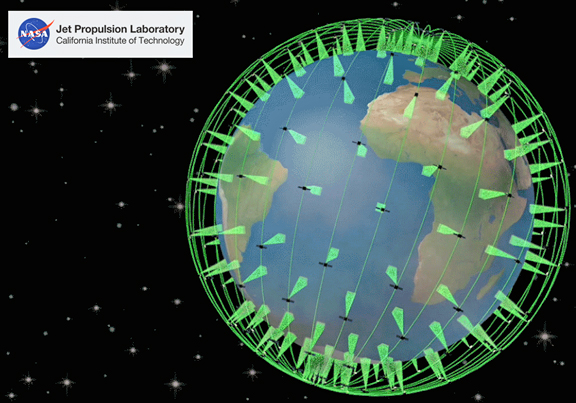 First launch is slated for 2017.